Welcome to the Williamstown Craft Market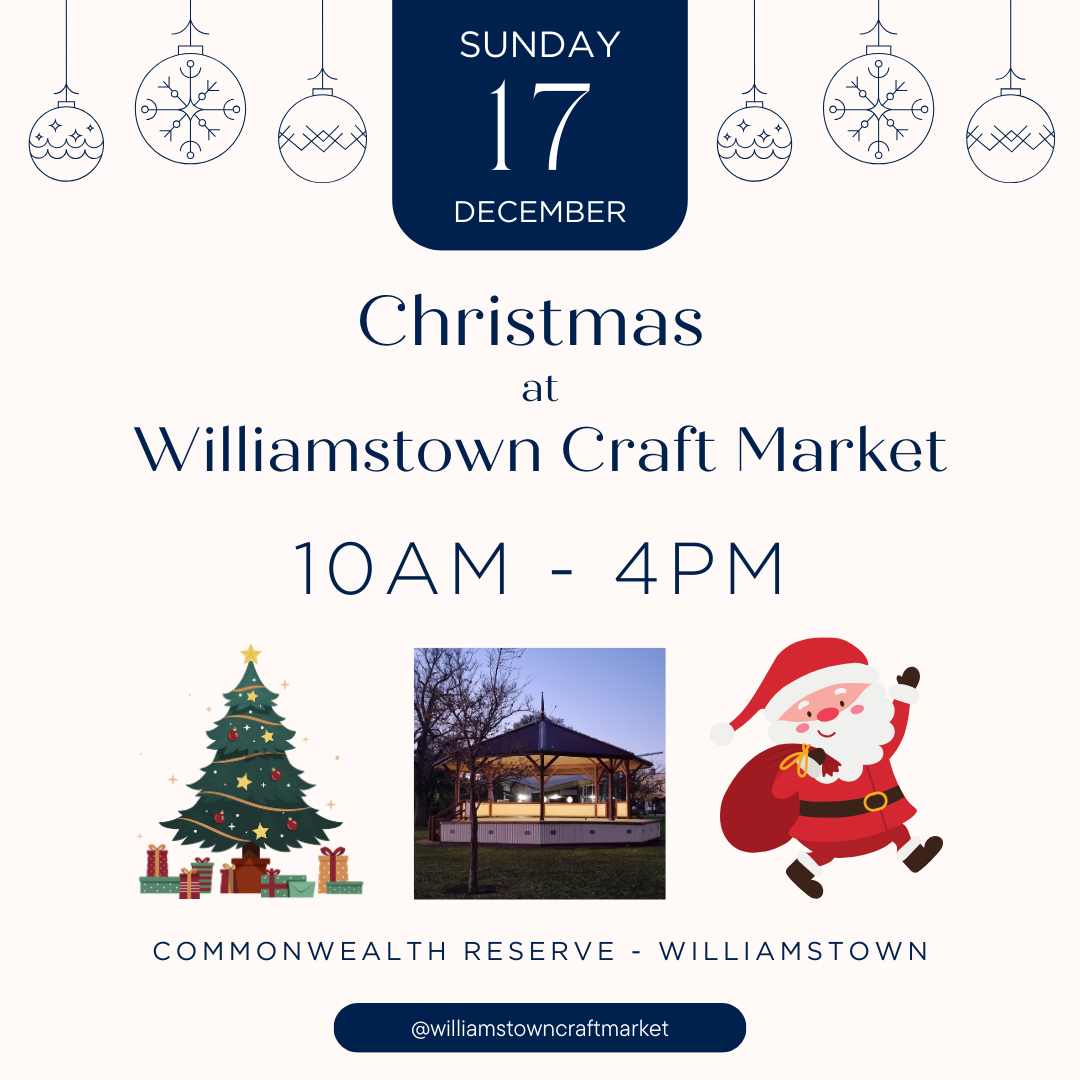 APPLY HERE to be a Stall Holder
For the most up to date information regarding Williamstown Craft Market Cancellations etc
please follow us on Facebook:
Williamstown Craft Market Facebook
Williamston Craft Market is a destination for anything Handmade, Home Grown or Baked.
Whether you are searching for a special gift, yummy food, Homewares to match your colour palette or some fashion for young and old - You will find it here.
* All items sold at the Williamstown Craft Market are Created, Handmade, Home Grown or Baked
by the stall holder serving you. These creators are full of knowledge and ready to help you.
* Bring the kids and enjoy the many delights such as the wonderful Animal Farm.
* Try the many delicious hot and cold culinary wonders from our food vendors.
* Kick back with a blanket or a chair and enjoy the Live Music from the Rotunda.
* Browse the 70 to 100 outdoor stalls by the waters edge.
* Explore the HMAS Castlemaine.
This perfect location is the Historic Commonwealth Reserve in Nelson Place Williamstown.
The Market Operates on the 3rd Sunday of every month.
* Please note that the June, July and August winter markets close at 3:00pm.
* All other months, the market closes at 4pm.
See you there!!!
Bringing you the best of Local Hand Crafted creations for over 30 years in the park.